Trusted by businesses from various industries
All in one solution to simplify your business operations
Simultaneously upload products, prices, and promotions to multiple sales channels.
Synchronize stock across multiple sales channels and warehouses.
WAREHOUSE MANAGEMENT SYSTEM (WMS)
Process orders and manage warehouse accurately.
Effortless reconciliation of payments and bookkeeping.
Comprehensive business reporting and analytics.

Our system has been proven over 5 years in various campaigns, events, and under high loads.

Faster fulfillment time, 60%
increase in revenue achieved
by our users.

Our high-quality and fully
integrated partners offer a
comprehensive ecosystem for
your business.

Maximum 5-minute waiting
time for assistance by our
Customer Support.
Thousands of businesses have already utilized our omnichannel platform and increased their revenue by up to 60% in just 3 months!
Discover how Jubelio can grow your business faster and easier.
Easily reach your customers anywhere!
Integrate your store across all channels, including marketplaces, webstores, offline stores, and social media, all in one platform.
More than omnichannel,
Jubelio is an ecosystem.
Make the most of our comprehensive system by accessing these free additional products!
Establish an online shop within minutes with premium designs.
Integrate offline stores with cashier apps to simplify operations.
Interact directly with customers from various channels.


Send orders easily with integrated courier options.
What they say about Jubelio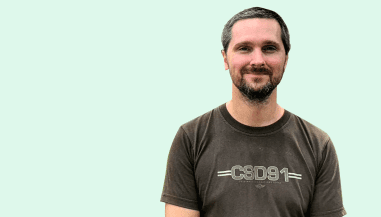 Started January 2020. Three years later Jubelio and their team have kept their promise to build a system that does everything. Accounting, purchasing, stock updating, and orders. They keeps many marketplace together. Highly recommended.
Michael
Co-founder

Experience a hassle-free omnichannel selling with us!
From managing orders, shipments, to stock syncing, we've got you covered.